---
Marry me Mobys – Jess & Matt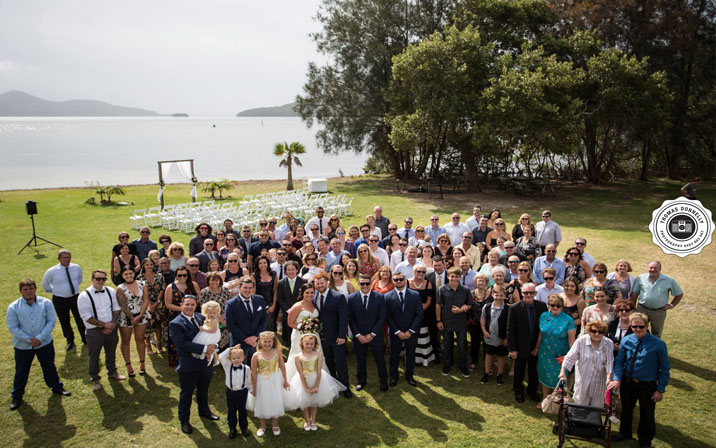 Congratulations to Forster couple Jess & Matt who were married on the shores of Wallis Lake at Pacific Palms earlier this month. They chose to celebrate with a classic wedding reception package in our Mobys function centre.
Guests were treated to the following wedding menu selections
Salt & pepper squid, cucumber, mint, & chilli salad with passion fruit dressing
Twice cooked pork belly, rhubarb, ginger & plum relish with bitter green salad
Marinated whole roasted eye fillet, sauté mushrooms & baby spinach, creamy Paris mash, red wine jus
Sundried tomato and ricotta stuffed chicken breast, smashed baby chats, brocolini, hazelnut & parsley pesto
Their beautiful wedding cake was made by Forster wedding cake maker Vanessa from 'All Things Yum' and the function centre was beautifully decorated with lovely personal touches added by the happy couple and floral arrangements from Taree florist 'Ginger Megs'
Soloist 'Bennett Brown', who also performed at the ceremony, wowed with amazing entertainment during the night and Thomas Donnelly Photography did such a great job capturing their special day… we had to share these shots with you.
We wish Jessica & Matthew a lifetime of happiness together.