---
What on at Mobys on Red Gum this week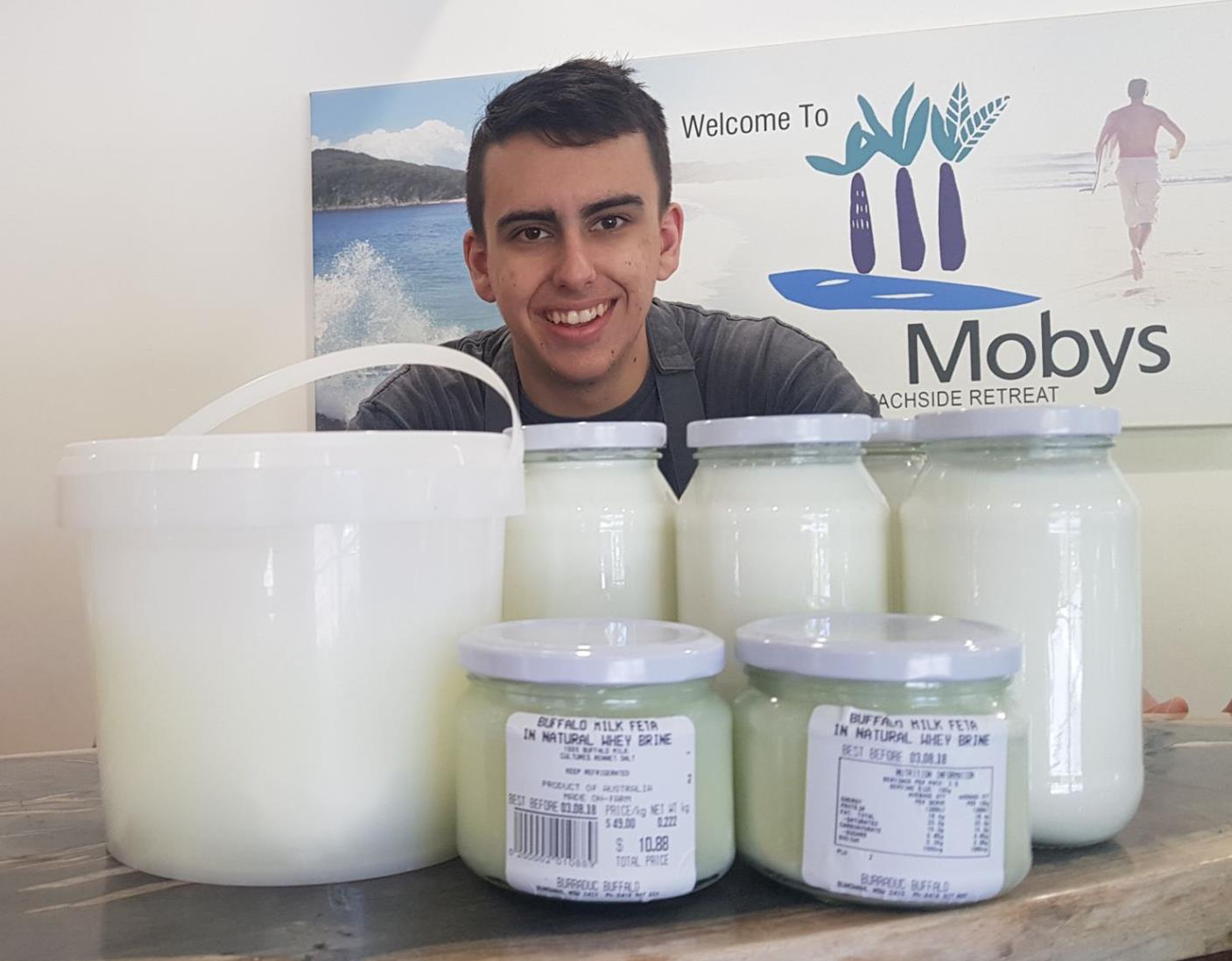 Next time you travel up to Mobys along the beautifully scenic Lakes Way keep an eye out for Buffalo's grazing in the paddocks at Burraduc Farm!
We try to source the best fresh, local products available to us and we love using Burraduc Farm fetta, mozzarella and Yogurt in a lot of our cooking.
If you are at Palms this weekend enjoying the great weather call in and try something from our menu that includes these wonderful local products.
As always we have some tasty blackboard specials including:
Twice Cooked Pork Belly with sweet potato gratin, chard, asparagus & blackberry jus for $28
Macadamia & dill crusted local snapper with couscous, roasted cherry tomatoes, lemon, salsa verde & chard brocolini for $34
Local Burraduc Buffalo mozzarella with a Caprese salad, golden raisins, toasted pine nuts, sweet basil & sourdough for $19 (great for sharing)
Local line caught sesame crusted yellow fin tuna, wakame cress salad, soy & ginger glaze and wasabi for $16
Our trading hours over the weekend are:
Friday: Dinner from 5:30pm
Saturday: Breakfast 7:30am – 11am, Lunch 12pm – 2pm, Dinner from 5:30pm
Sunday: Breakfast 7:30am – 11am, Lunch 12pm – 2pm, Dinner from 5:30pm
Monday: Dinner from 5:30pm
Don't forget every Monday night is Industry night with $5 drink specials from 4pm and mains from $20
Have a great weekend! I hope to see you around
-Chef Jesse