---
Pacific Palms Must-Do's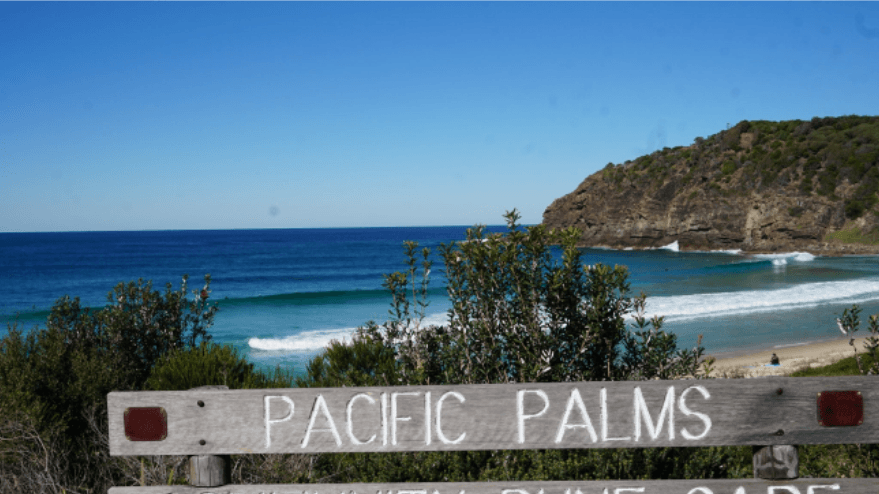 Our local area experts at Great Lakes Tourism have put together the following list of Pacific Palms must-do's for you to experience next time you visit us at Mobys Beachside Retreat
Whoota Whoota lookout, in the Wallingat National Park, is where eagles soar. Nothing captures the Great Lakes like this mountain, beneath your feet is the Wallis with all its river systems and the view out to sea is stunning. Look to the south and you will see Smith and Myall Lakes all the way to Port Stephens on a clear day. To the north you can see Crowdy Head and beyond.
………………..
Smell the coffee aromas underneath the palms as you visit the famous Pacific Palms markets by Wallis Lake.
………………..
Uplift your spirits by visiting the open air Green Cathedral by Wallis Lake or renew your vows or arrange your wedding there. There is nowhere like it anywhere in Australia.
………………..
Call into Mobys on Red Gum for a cocktail or an icy-cold beer on tap
during Happy Hour from 3pm until 5pm every Friday & Saturday (and during school holidays)
………………..
Set out from Elizabeth Beach and walk up through open rainforest onto sea cliffs with special views out to the ocean. Wander through a mossy rain forest with rocky outcrops and unusual trees not common to the coast, loop back along the Wallis Lake to Elizabeth Beach.
………………..
Sunset by the lake – experience a palate of crimson colours as you share a picnic tea with your family by the lake at the Great Lakes Sailing Club – relax with the kids in a safe water playground only knee deep while you enjoy your dinner and the sunset.
………………..
Bungwahl, a little historic village echoing times past – venture up to the local church and have a sensational view of the Myall.
………………..
After an adventurous game of golf – head to Sandbar. There is a interesting 9-hole golf course just right for some family fun. Afterwards wander down the boardwalk to the beautiful Cellito Beach, on the way listen for the whip birds.
………………..
For a scenic drive around the lake, head out to Coomba. On the way, you will pass farms that are on the edge of the lake and you will see kangaroos feeding just before sunset.
………………..
Visit the Magnificent Sugar Loaf Point Lighthouse at Seal Rocks and enjoy the natural rock formation, when the seas are high there is a spectacular blow hole just below the lighthouse.
………………..
Go skinny-dipping at Shelly Beach, Pacific Palms
For more local knowledge of the Pacific Palms area please contact the Mobys team, the friendly team at Great Lakes Tourism or visit http://greatlakes.org.au/to-do/must-dos/pacific-palms-must-do?fbclid=IwAR0v9ZdKDttY8QsUNLqkK5F1nEogkyxNlTFMYSwkbb-qriTBE6Fa5cmCYcU