---
What's on this week at Mobys on Red Gum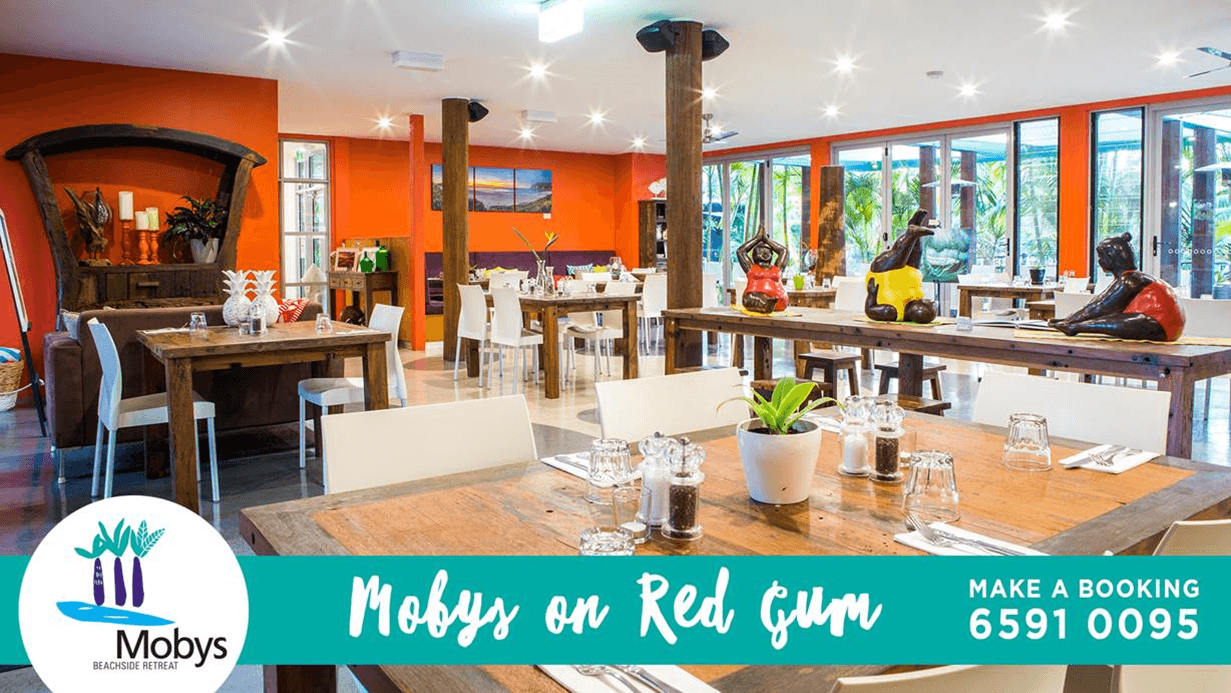 Whilst most of the state has shivered through the cold this week, the weather at Pacific Palms has been amazing which has kept us busy.
It's hard to believe this is winter!
The weekend is looking great too and we are very excited as we have two small groups joining us over the weekend for lunch including a special celebratory lunch for someone turning 80!
we have some great specials on our blackboard this week including
local Burraduc Farm buffalo mozzarella , caprese salad, golden raisins, toasted pine nuts, sweet basil & sourdough… $19
masaman beef curry with roti paratha & rice… $25
monteith's black beer lamb shank, braised mint & celeriac mash… $30
macadamia & dill crusted coral coast barramundi, roasted cherry tomatoes, couscous, almonds, chard broccolini and salsa verde… $34
Twice Cooked pork belly, sweet potato gratin, asparagus & blackberry jus…$28
DONT FORGET ABOUT INDUSTRY NIGHT EVERY MONDAY
$5 BEERS, $5 HOUSE WINES & GREAT VALUE MEALS FROM JUST $20
Have a great weekend. I hope to see you around
-Chef Jesse