---
Here at Mobys Beachside Retreat we have two ideal reception venues for you to choose from.
Is our Boomerang Room which is ideal to set 100 guests, this is located above our restaurant Mobys On red Gum.
Mobys restaurant down stairs overlooking the pool area is ideal for smaller weddings seating up to 80 guests.
Our Boomerang Room can seat up to 100 guests with plenty of room for your Band/DJ to dance the night away. The venue set up includes a bridal table with white linen skirting and up to 10 round tables with fresh white linen. The tables are set with cutlery, crockery, glass wear and white linen napkins. Our conference chairs are also covered in white lycra with white stain sashes available. The gift, wedding cake and welcome tables are also set with white linen.
The ceiling is set with v shape chiffon draping which you're welcome to add fairy lights to make a sparking impression on your guest. Also your guest can enjoy the spacious candlelit outdoor balcony that runs along the building giving you extra space to mingle with family and friends.
If you're after something a little more contemporary our restaurant Mobys on Red Gum maybe the option for you.
With timber furnishings and big glass doors that open up onto our poolside deck and garden area creating a relaxed and spacious area for up to 80 guests to be seated. Our stunning timber tables, chairs, cutlery, crockery, glass wear, white linen napkins, timber gift table & timber cake table, dance floor are all included
We welcome you to add your own personal touches to these rooms.
Mobys Beachside Retreat has 75 Beach Houses available for guest to come and enjoy a stay while attending your Wedding/Reception, located just meters from Mobys venues. The resort has a range of one, two and three bedroom self-contained beach houses. Accommodation that you can be proud to provide for you guest. The resort also has a lagoon style pool, full size tennis court, kid's playground and gym.
A member of the Mobys Wedding Team is onsite every day to answer any question you may have about our Wedding/ Reception rooms. The Mobys Team invites you to come along and visit our function rooms and facilities here at Mobys Beachside Retreat.
Amanda –
Mobys Wedding Team
---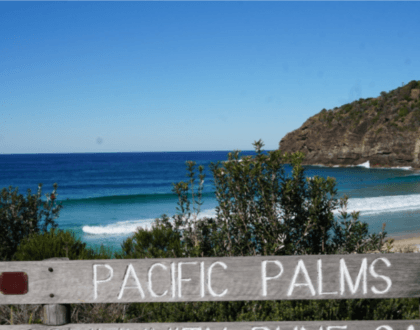 Our local area experts at Great Lakes Tourism have put together the following list of Pacific Palms must-do's...
Continue Reading
---
Here are some answers to some Frequently Asked Questions about buying a beach house at Mobys Beachside Retreat,...
Continue Reading
---
FOR SALE Beach house #74 Asking price: $175,000 One bedroom One Bathroom Kitchen, living & dining area Laundry...
Continue Reading
---
Are you looking for a great lifestyle investment? Beach house #59 at Mobys beachside Retreat is newly listed...
Continue Reading
---
---
---
---